The problem:
Printed fabric designer wants to show how their products can be used in real-life situations. Their business model is on-demand printing, keeping stock levels at a minimum and printing only what their clients require.
They are developing a bespoke website and need images that show the quality, variety and flexibility of their products.
As a startup, they need to keep on top of the spending for images and it became evident that using a purely photographic workflow would be prohibitive.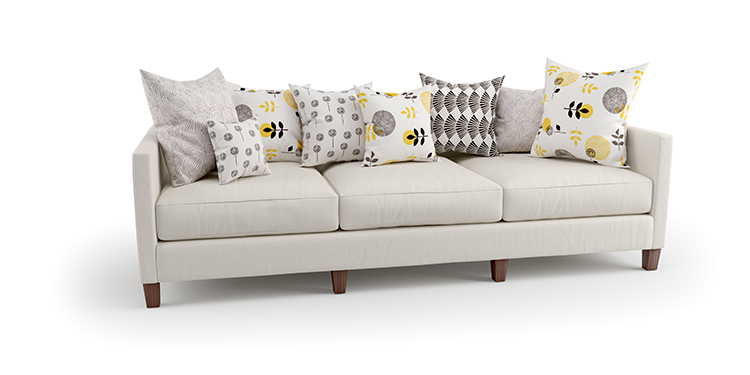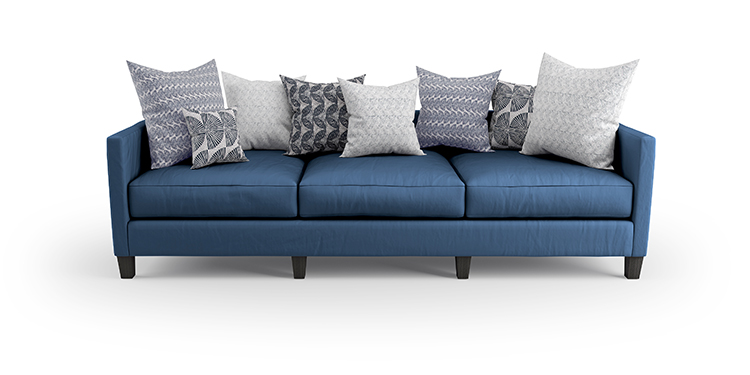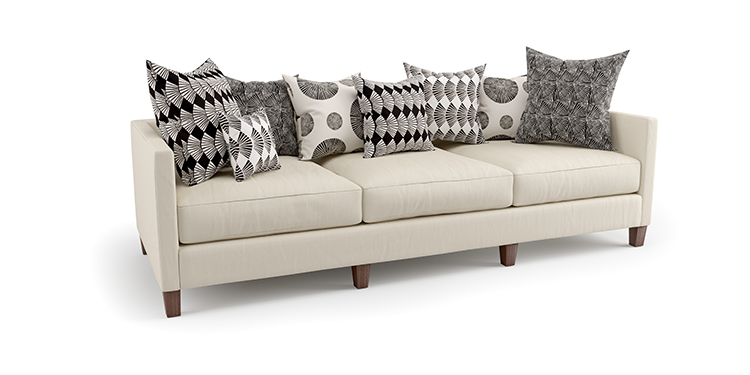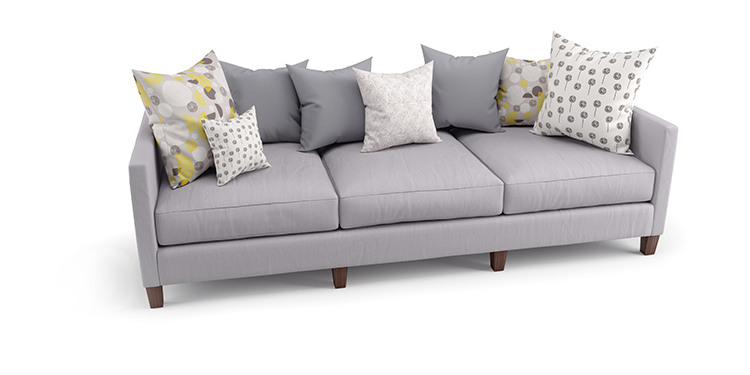 "It looks great, fantastic to see how the fabrics look on the cushions, it is so effective."
The solution:
I responded to an enquiry for a photographer that could photograph fabric swatches. In my reply, I suggested that, in addition to simple swatch photographs, I could create CGI products and room sets that would showcase the fabric designs and flexibility at a fraction of the cost of traditional photography. In addition, all of the models and rooms can be repurposed and reused for future content.
It's fair to say that client was super excited but couldn't quite understand how CGI could work for them. After a few calls together, some examples and test images they were completely on board.
The first phase of our project involved modelling a sofa and a set of cushions. Together, we settled on a simple 'white photographic studio set' with clean three-point lighting.
The fabric designer art directed the 'shoot'. She decided which patterns to use and advised on the accurate scale and position of each cushion. After a few tests and fine-tuning, we moved on to a high-resolution final render. After seeing this, the client and his designer suggested three more set variations, these included other patterns in the range and also colour changes to the sofa.
This 'virtual photoshoot' is a perfect example of how CGI can be a great alternative to traditional photography. We have worked remotely throughout and the client didn't need to have real products manufactured, shipped to me, unpacked, photographed, repacked and returned. This has resulted in huge savings in time and money for the client. Furthermore, all of the assets we created for this project can be repurposed for future promotions.
Could CGI work for you? Get in touch, and I'd be happy to discuss and advise.