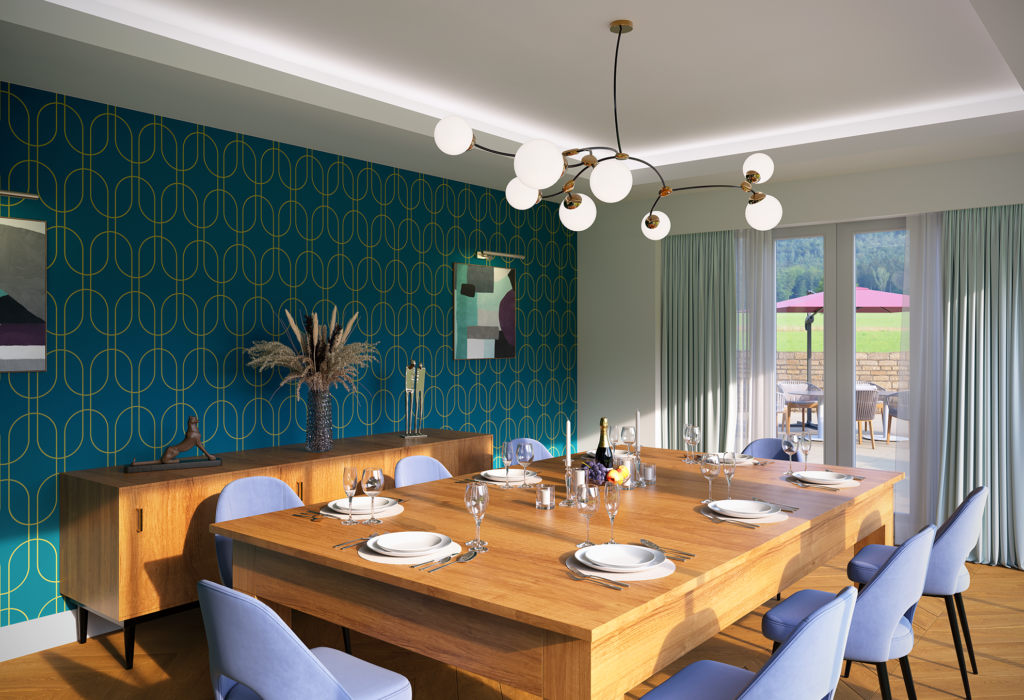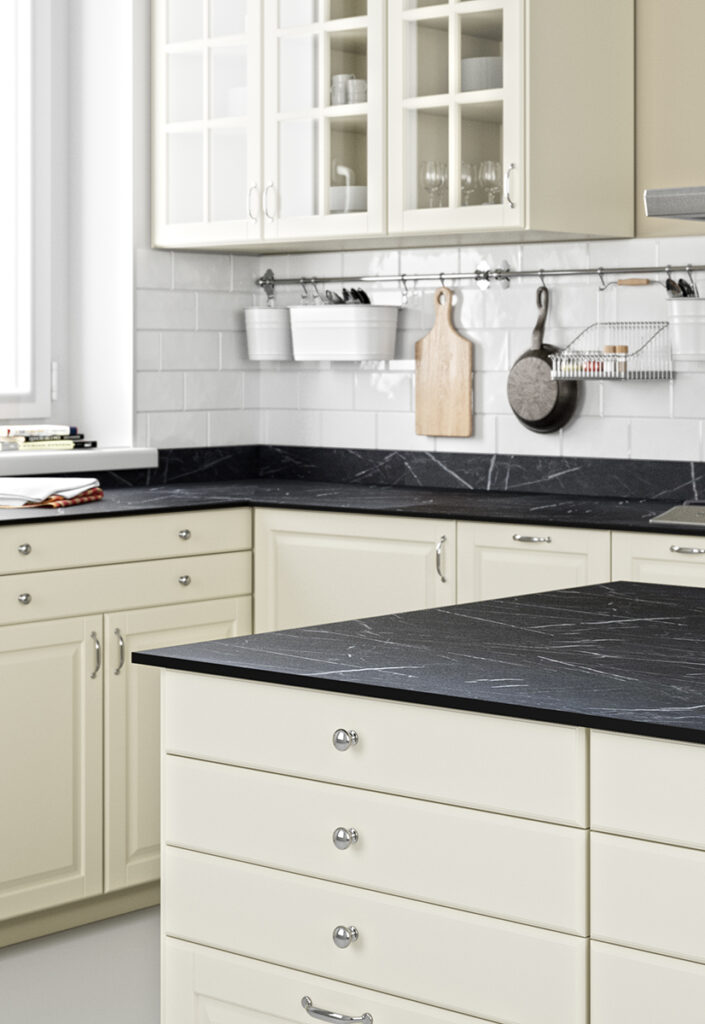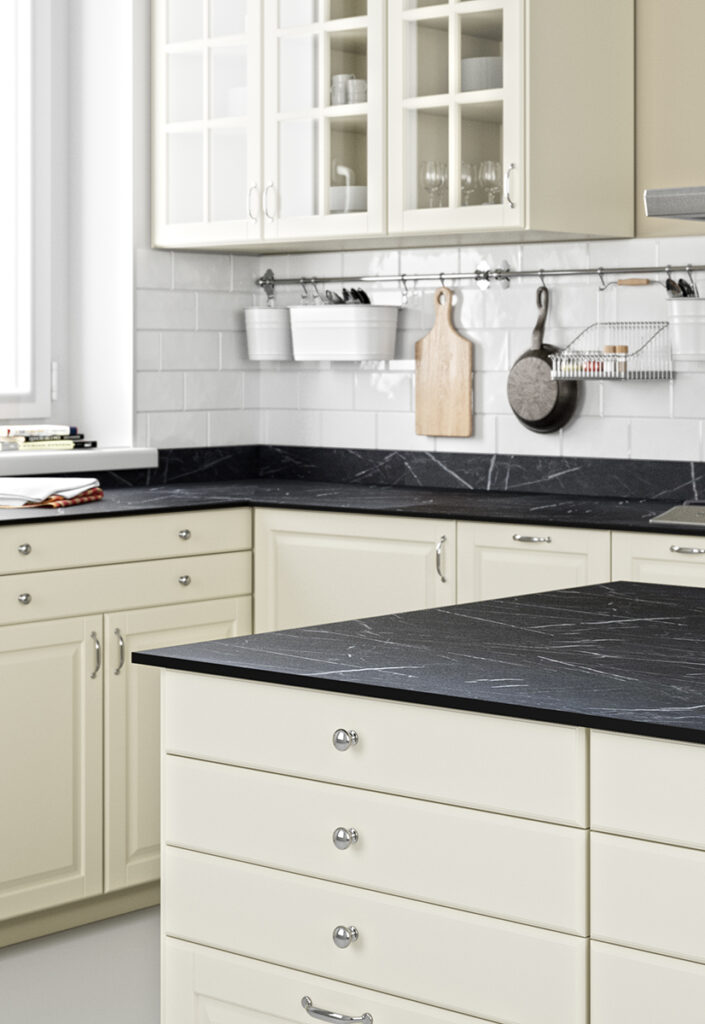 CGI is used evermore in the Kitchen, Bedroom, Bathroom (KBB) industries.
Traditional room sets rely on every component being hired or purchased (then returned) to create the illusion of a realistic environment. Moreover, all of these components need to be installed by professionals that can decorate, tile, lay flooring, etc.
Another consideration is the size and availability of the studio or space needed to contain the room. It needs to be far larger than the room to allow for the lighting and wall supports, and it needs to be available long enough for the build, shoot and break down.
Once the room is built, the photographic process starts:
1. Lighting and camera viewpoints are decided.
2. Stylist arranges the props and checks the intricate details.
3. Shots are captured.
4. Images checked before striking the set.
5. Set is broken down.
6. Hired, purchased furniture and props returned.
Imagine that something isn't quite right after the shoot or that another angle is needed. This is almost impossible, or at the very least, require major retouching.
Overall, it's expensive and inflexible.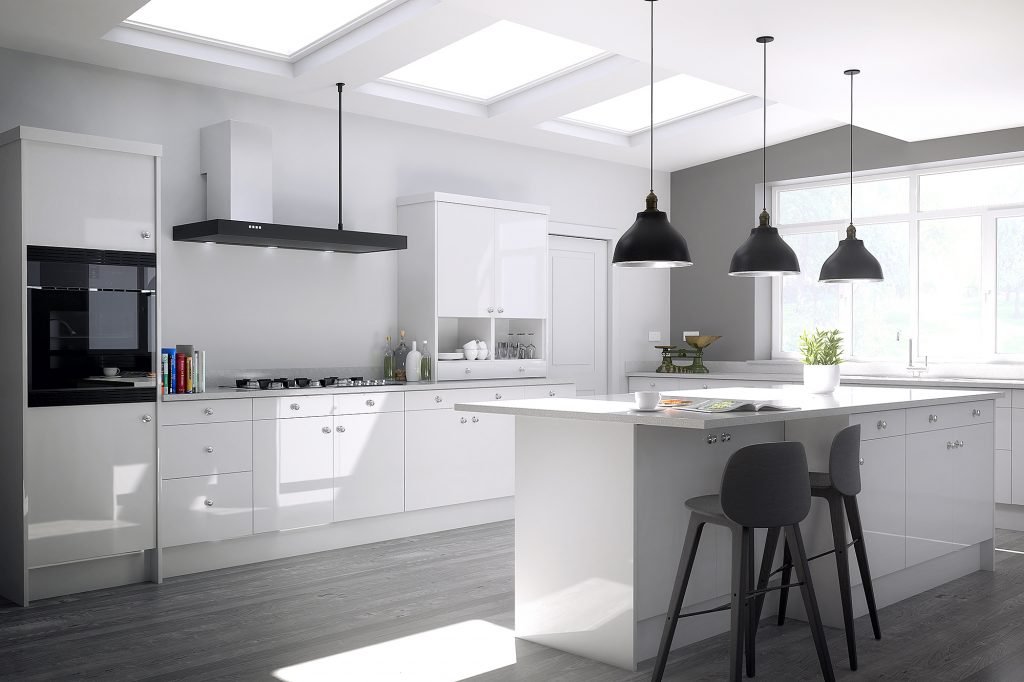 Contrast this with CGI, providing total flexibility when building room sets and at a fraction of the cost. It took three hours to make the changes from the grey kitchen to the white one. The same changes in a traditional photoshoot would probably take three days!
Unlike the traditional route, the room and the furniture models are built as 3d assets. Props and accessories are modelled, too (many of these are available for purchase). These models can be modified and textured to suit your brand and styling. These become part of your asset library and can be reused and repurposed, opening up vast opportunities to stretch your budget.
Once the room is built in 3d, the process is similar to traditional photography:
1. Lighting and camera viewpoints are decided.
2. I can work with a Stylist to advise on prop arrangement and check intricate details.
3. Initial test images are rendered.
4. Images are checked, and any adjustments can be made quickly, easily with minimum cost.
5. Final images are rendered and delivered.
If later it's decided something isn't quite right or that another angle is needed, it's a simple process of making the changes and rendering another image. Total flexibility!
I apply a photographic approach to every CGI image. As a commercial photographer, the process is as if I were shooting a traditional image. Using the same workflow, camera placement, lighting, set build, styling, and post-production ensures we deliver photorealistic results.
Re-use and repurpose CGI room sets and assets.
Once your CGI room sets are designed, built, styled and lit, it is easy to make changes. You can quickly change the flooring, paint colours, camera angles, props to expand your image assets without restrictions.
Your investment in CGI room sets and assets is money well spent. These can be repurposed and reused in future projects making CGI more flexible and cost-effective the more you use it.
Combining CGI and existing photography
Sometimes a full CGI image isn't necessary.  You may not be ready to commit to a full CGI solution or you're working on a very tight budget. You may already have images that can be refreshed and repurposed with the addition of new CGI elements.
I recently helped an office furniture manufacturer create two striking new marketing images using a stock library shot and bespoke 3d models created from their CAD data. The great thing about this process is that the models I created are now part of their asset library and can be reused for any future images.
CGI is the smart choice for any room set.