Cost-effective with total flexibility, environmentally friendly too!
Kitchen CGI is a cost-effective, flexible solution for the KBB industry. Custom set building is a thing of the past, so too are the high costs associated with large studio rental and wasteful, time-consuming, builds. Often overlooked is the impact on the environment. The delivery and return of bulk items, the after shoot disposal of materials such as flooring, wall coverings and tiles etc. all have a 'green' cost.
Furniture style, lighting, materials and atmosphere can be easily changed to suit a particular demographic or target market. The options are endless.
I can work from product CAD files, drawings and reference photographs.
I apply a photographic approach to every CGI image. As a commercial photographer, the process is as if I were shooting a traditional image. Using the same workflow, camera placement, lighting, set build, styling, and post-production ensures I deliver photorealistic results.
Re-use and repurpose CGI room sets and assets.
Once your CGI room sets are designed, built, styled and lit, it is easy to make changes. You can quickly change the flooring, materials, colours, camera angles and  props to expand your image assets without restrictions.
Your investment in CGI room sets and assets is money well spent. What makes CGI perfect for e-commerce is the ability to reuse the models and rooms time and time again. By repurposing and reusing for future projects, CGI becomes more cost-effective the more you use it.
Kitchen CGI is both flexible and cost-effective making it a smart choice for your next project.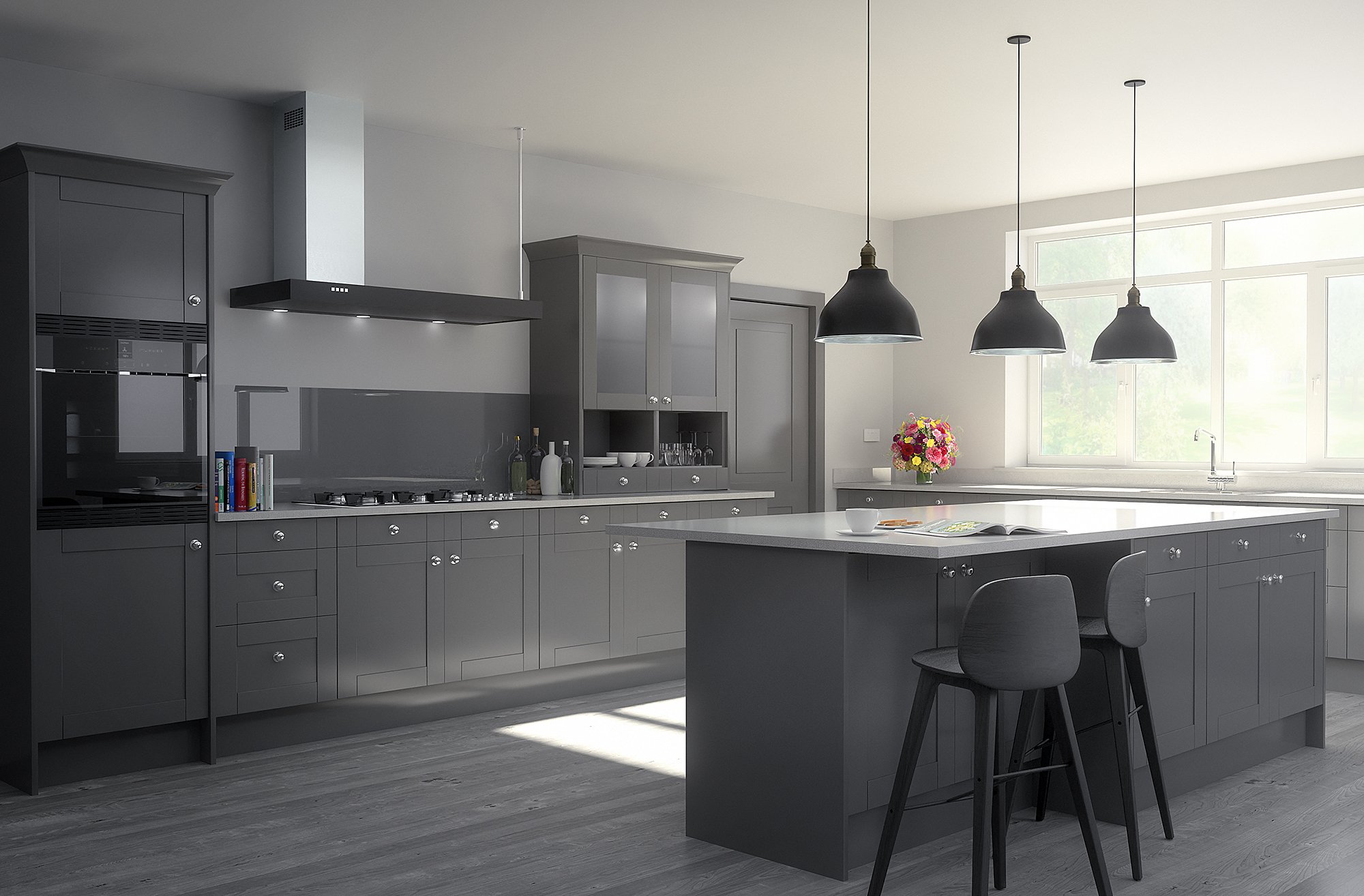 Get in touch and find out how flexible and cost-effective a Kitchen CGI room set can be.